FORD BRONCO
ODYSSEY SERIES
The Odyssey Series is a newly launched accessory line designed and engineered specifically for 2021 + Ford Bronco. This line includes a variety of high-quality products that have been designed to enhance the Bronco's off-road capabilities and rugged appeal. The front and rear bumpers are built to provide superior protection for the vehicle and are constructed from durable materials that can withstand even the toughest terrains. Additionally, the Fender Delete kit is perfect for those who enjoy taking their Bronco off-road, as they help to create extra clearance for larger tires and prevent mud and debris buildup. Whether you're a serious off-roader or just looking to customize your Bronco, Odyssey Series is the perfect choice for anyone looking for high-quality accessories that can stand up to the rigors of off-road driving.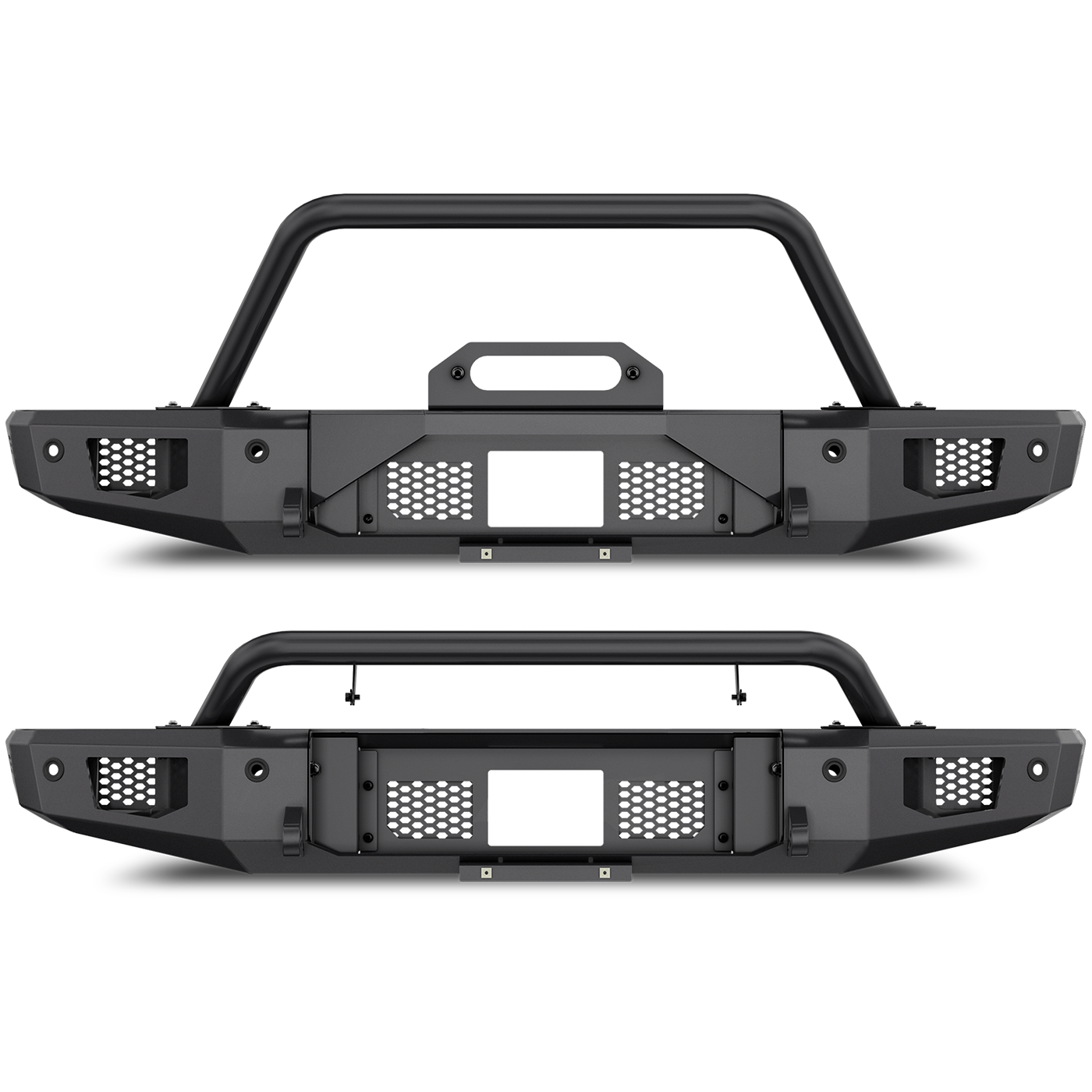 Odyssey Series Front Bumper
2-in-1 style front bumper
Our Odyssey Series Front Bumper is a highly adaptable accessory for off-road vehicles, offering the option to use it with or without a winch depending on individual needs. The bumper also includes a skid plate and both low and high profile hoops, which can be used to customize the bumper's look and protection level. With a winch capacity of up to 12,000lbs, the Odyssey Front Bumper can accommodate most standard winches, making it a reliable choice for navigating rough terrain.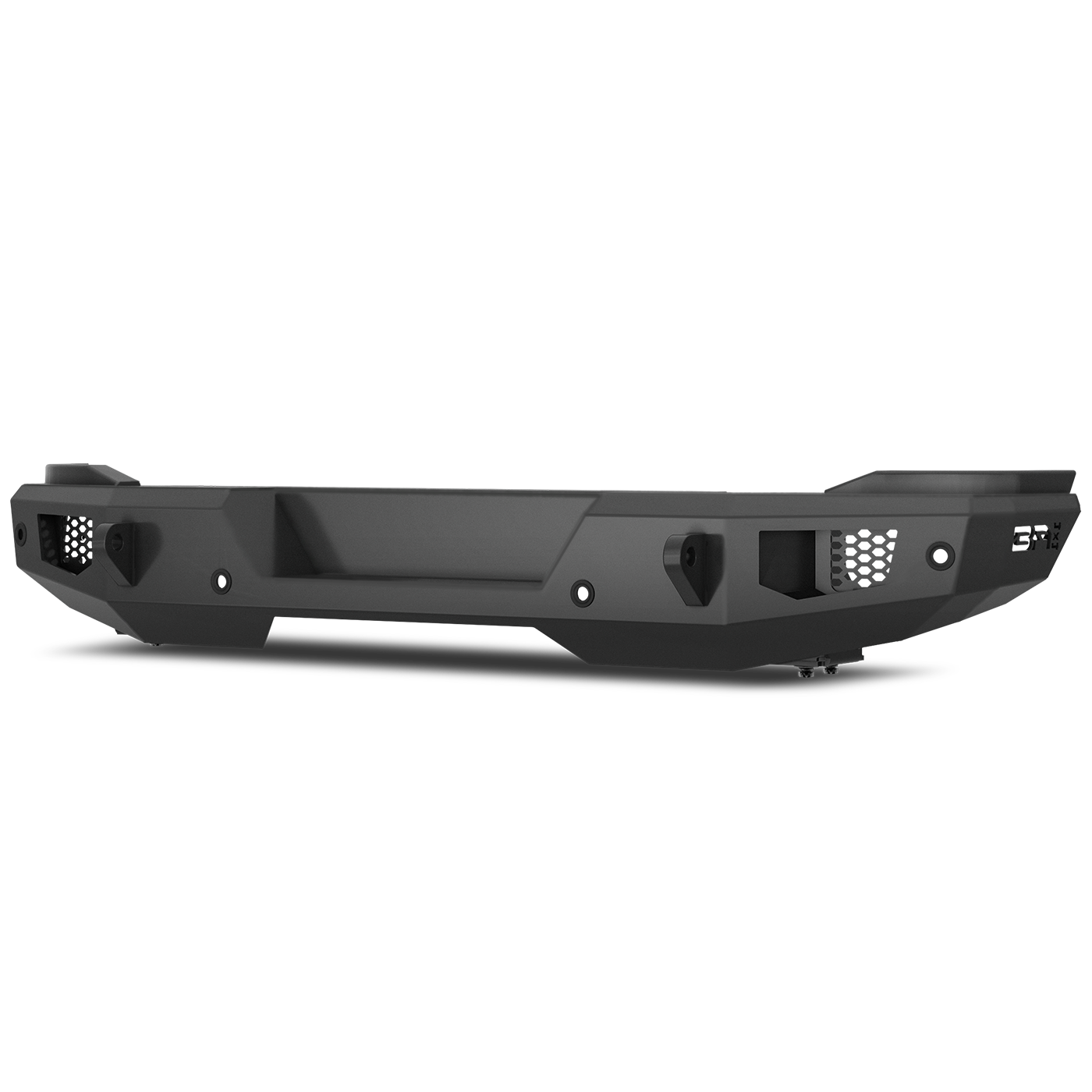 ODYSSEY SERIES Rear BUMPER
Rear Bumper
The new Odyssey rear bumper features an impressive set of features that cater to both style and functionality and matches perfectly with the Odyssey front bumper. With improved approach and departure angles, the bumper ensures that the vehicle can navigate challenging terrain with ease. Additionally, the aggressive styling of the bumper adds a bold and imposing look to the vehicle while still maintaining optimum functionality.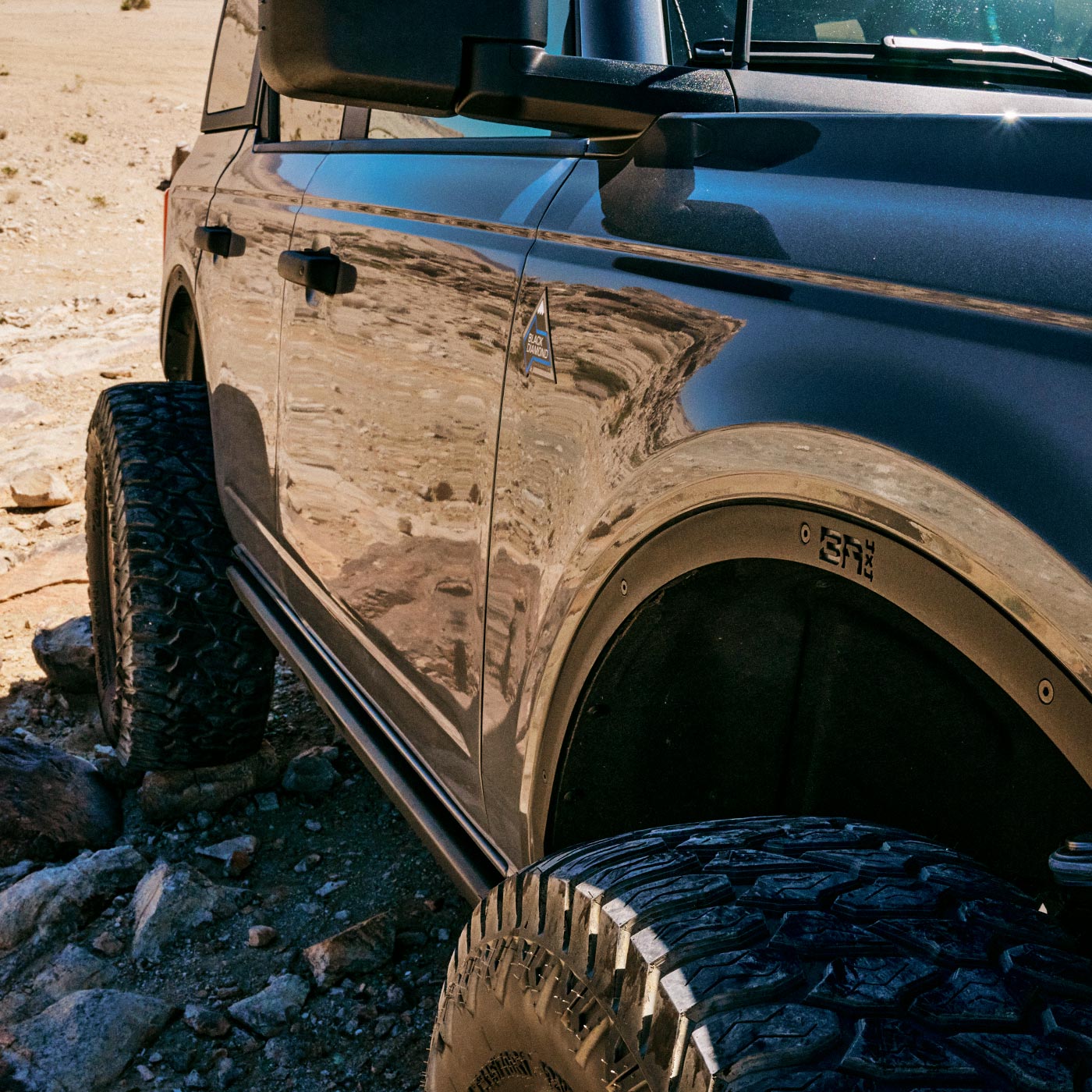 ODYSSEY SERIES Fender Deletes
Fender Deletes
The Bronco Fender deletes are a must-have accessory for off-road enthusiasts. Removing the fender flares, increase tire clearance and allow for more room to maneuver around obstacles on trails. They also give the Bronco a stylish retro look and enable it to fit in tight spots with ease. The Odyssey line from Body Armor 4x4 is an excellent choice for Bronco owners who want to upgrade their vehicle's appearance and performance while ensuring maximum protection on the trails.
Odyssey Series
Loaded with features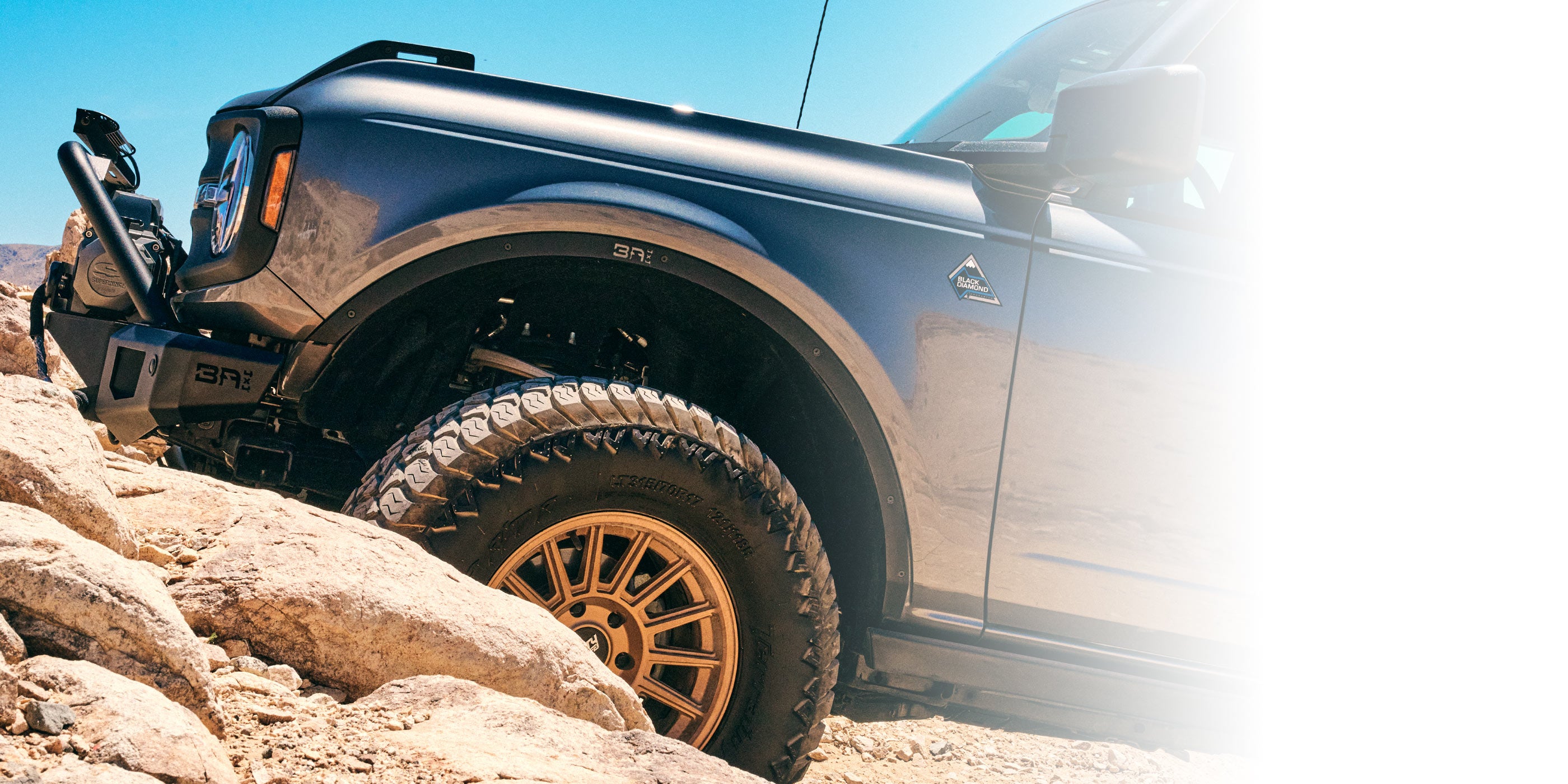 odyssey series
turn heads with this Aggressive styling
The new Odyssey front and rear bumpers have an impressive set of features that cater to both style and functionality. The aggressive styling of the bumper adds a bold and imposing look and has improved approach and departure angles that enhances the bronco's overall off-road experience.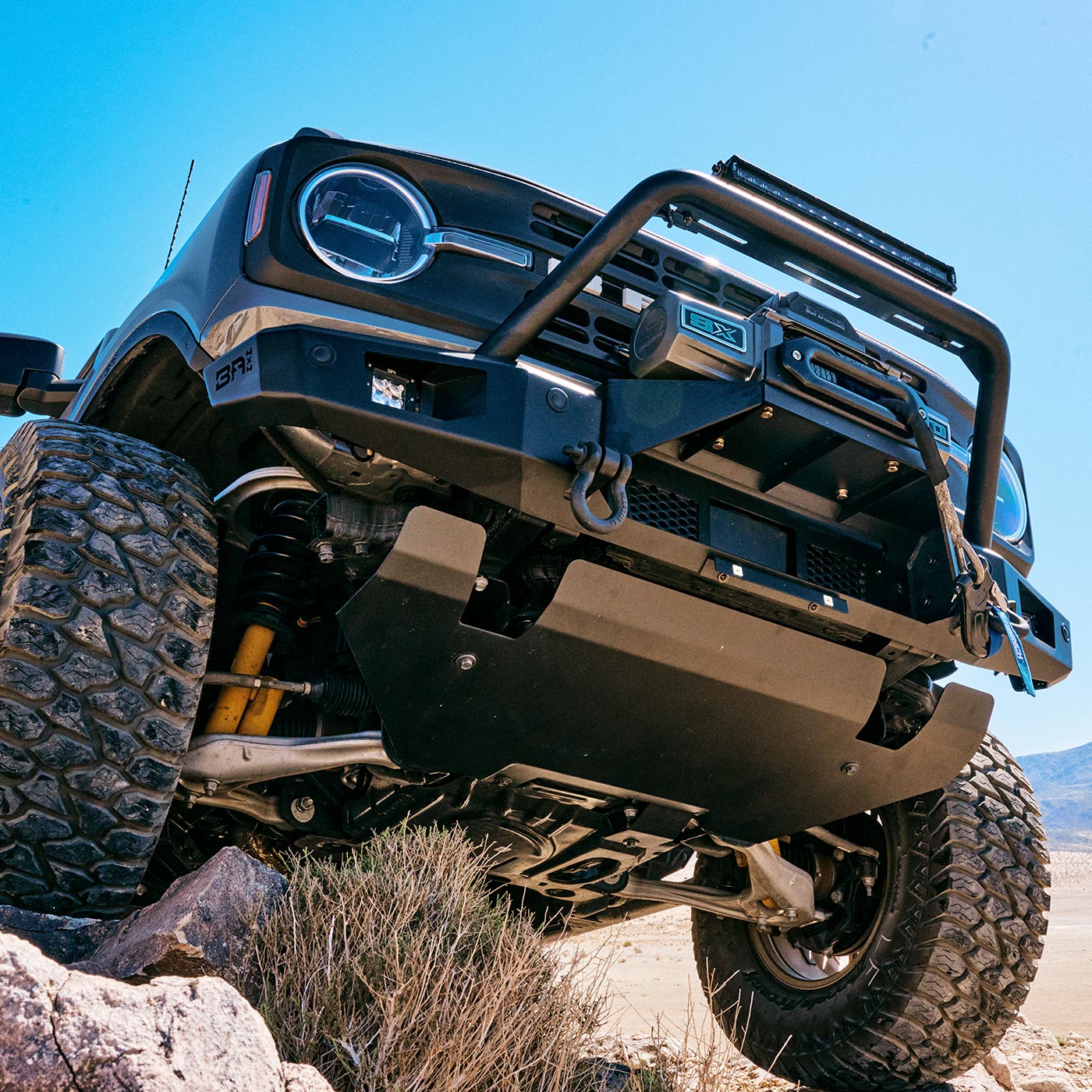 Odyssey Series Skid Plate
Trail Protection
The Odyssey Front bumper comes trail ready and is loaded with upgrades including an off-road skid plate that provides an extra layer of protection against rugged terrain.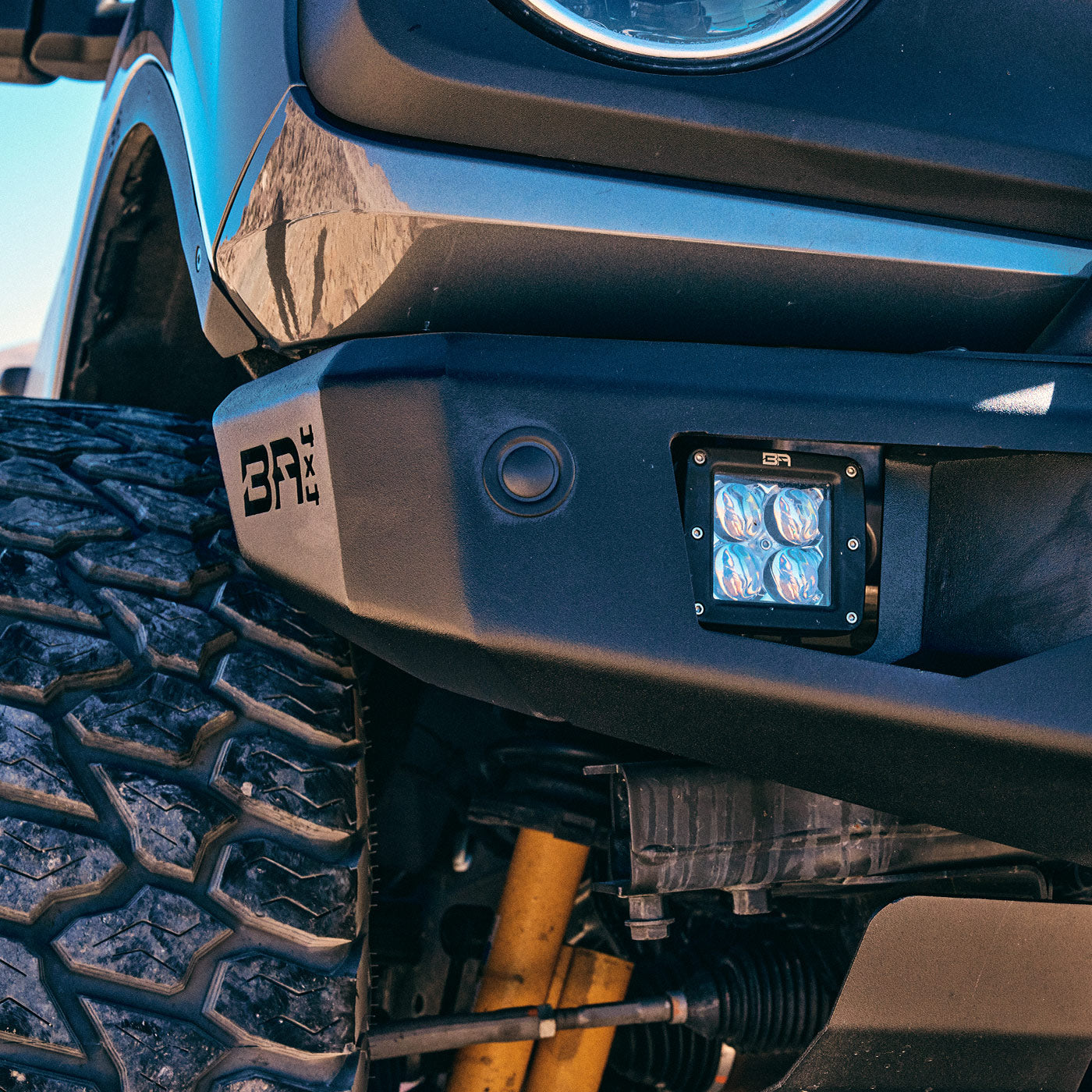 ODYSSEY SERIES BUMPERS
Let there be light
The Odyssey Series front and rear bumpers offer versatile light fitment options to enhance visibility on the road. The front can accommodate an 18" single row or 20" double row LED bar, while the front and rear bumper can accommodate and additional two cube LEDs, providing ample illumination for safe driving in any conditions.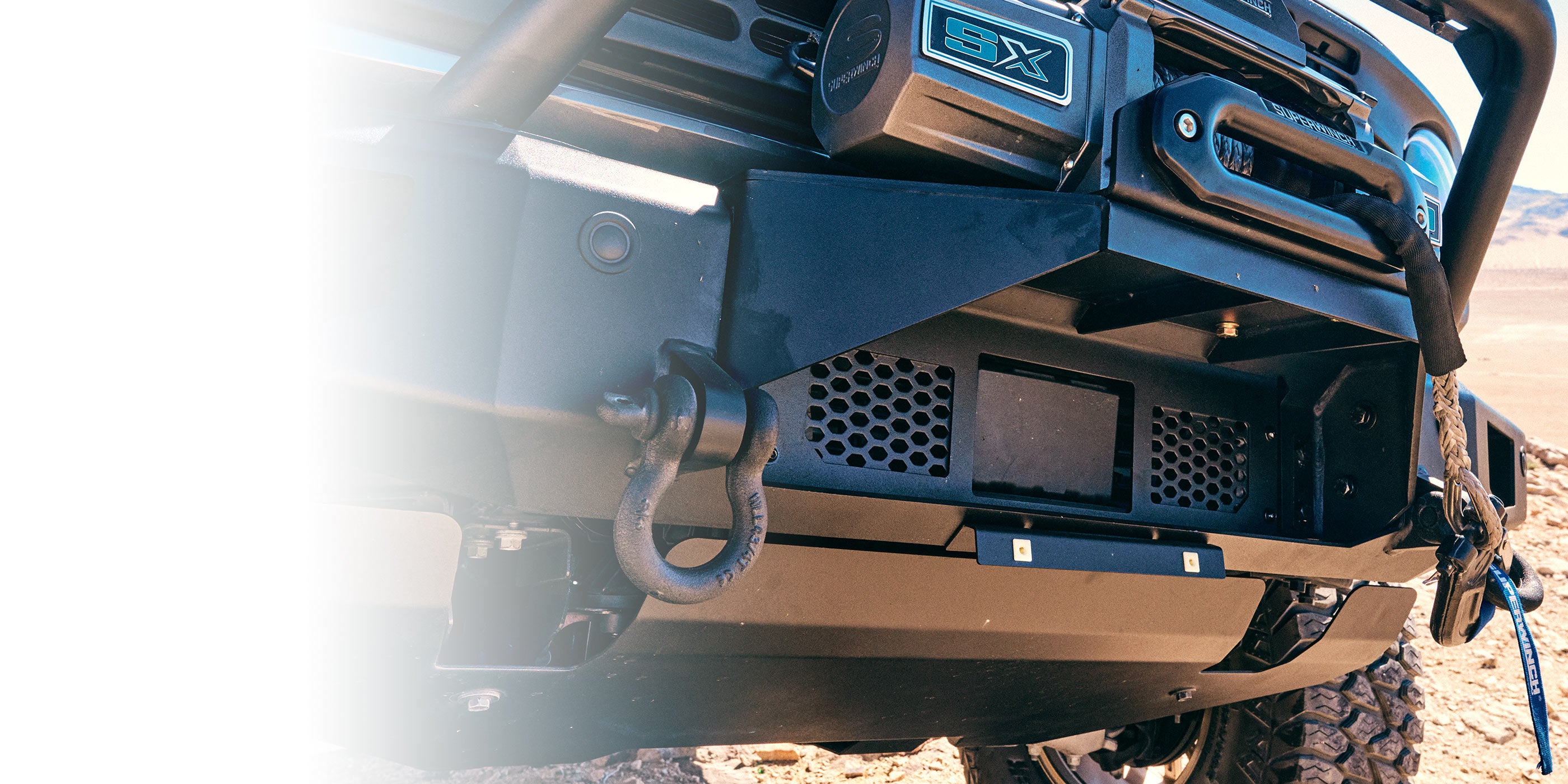 ODYSSEY Series BUMPERs Sensors and ACC
Built with O.E. in mind
We built the new Odyssey front and rear bumpers to work seamlessly with the original equipment (O.E.) sensors, eliminating the need to relocate the Adaptive Cruise Control (ACC) or purchase additional parts. We wanted to ensure a hassle-free installation while maintaining the original functionality of the vehicle's safety systems.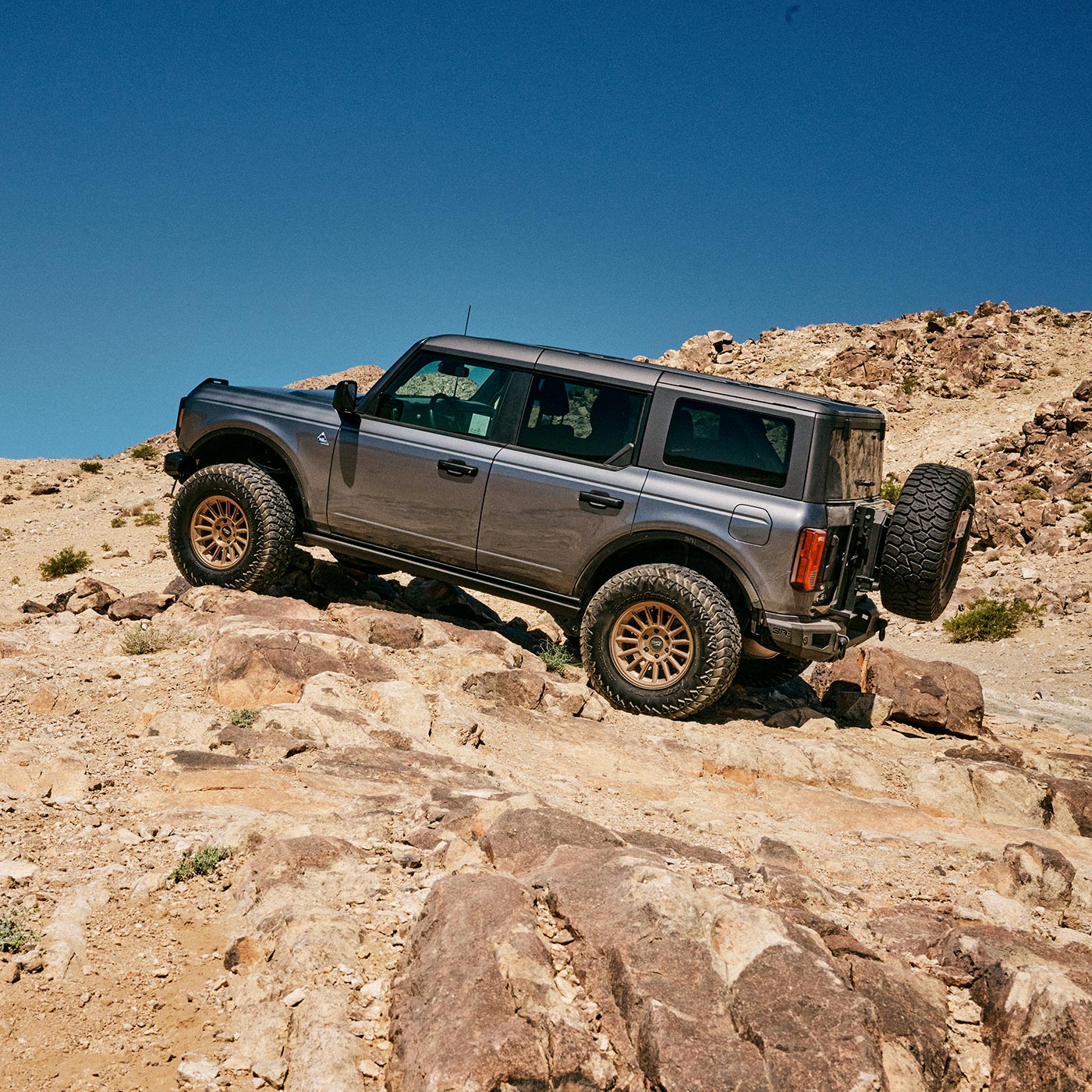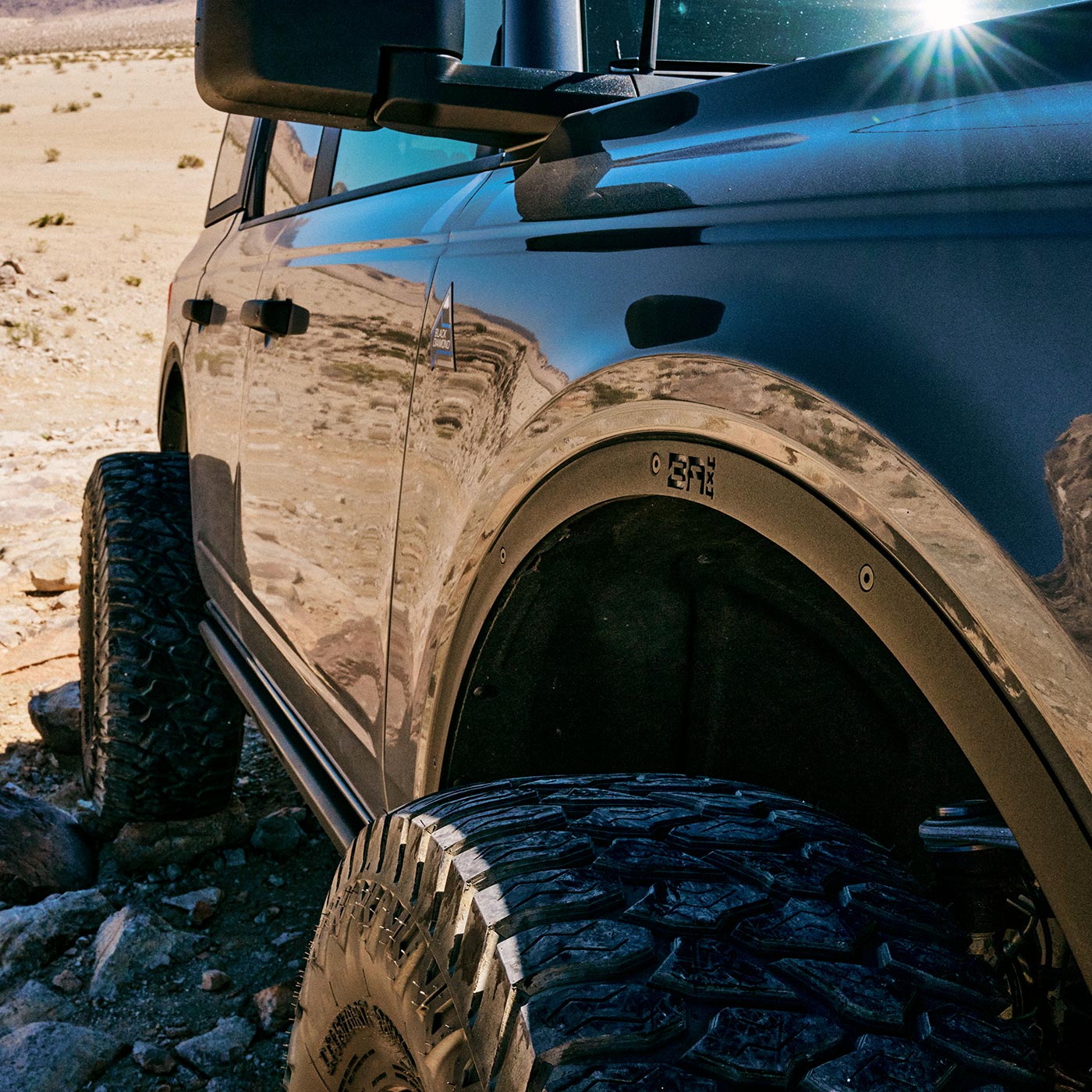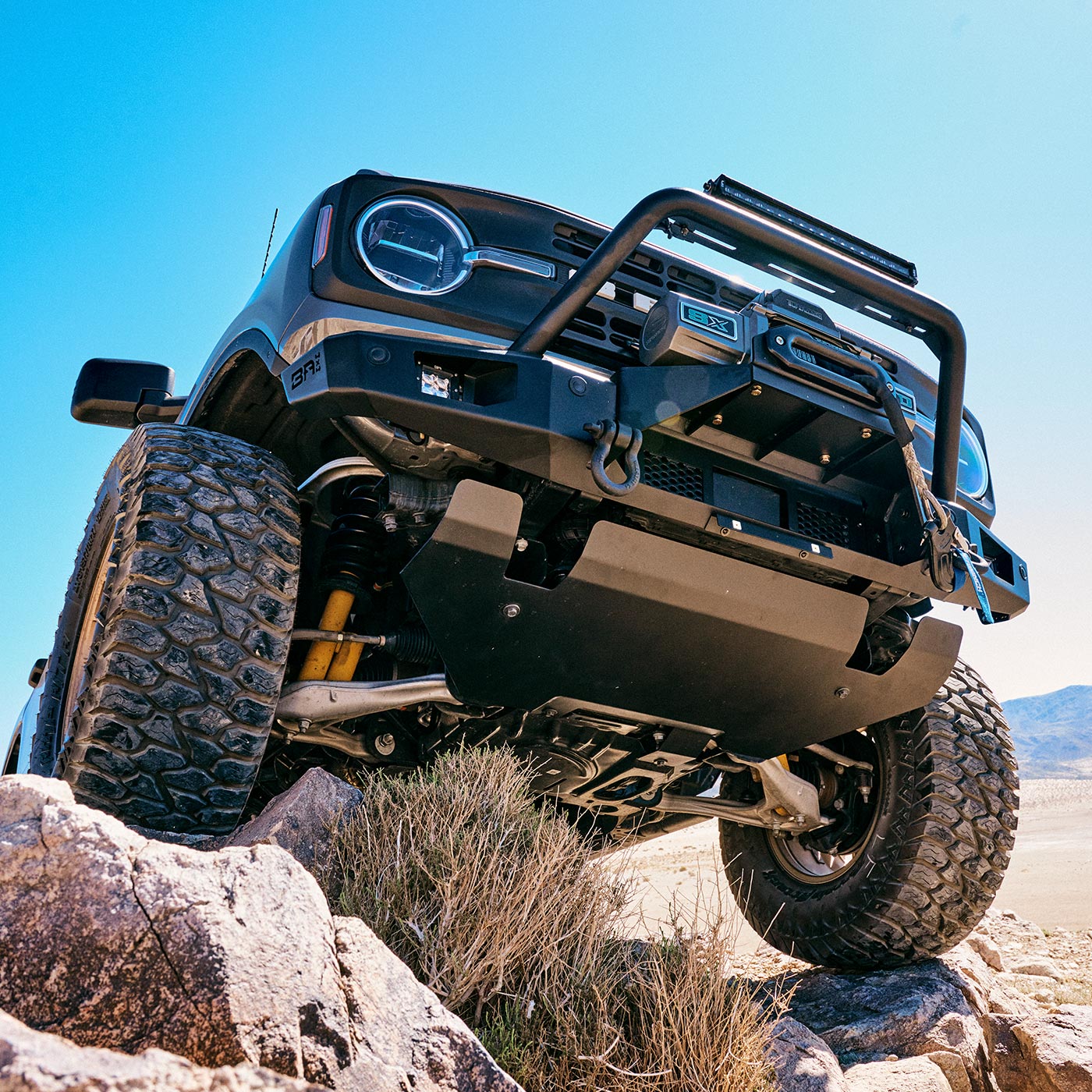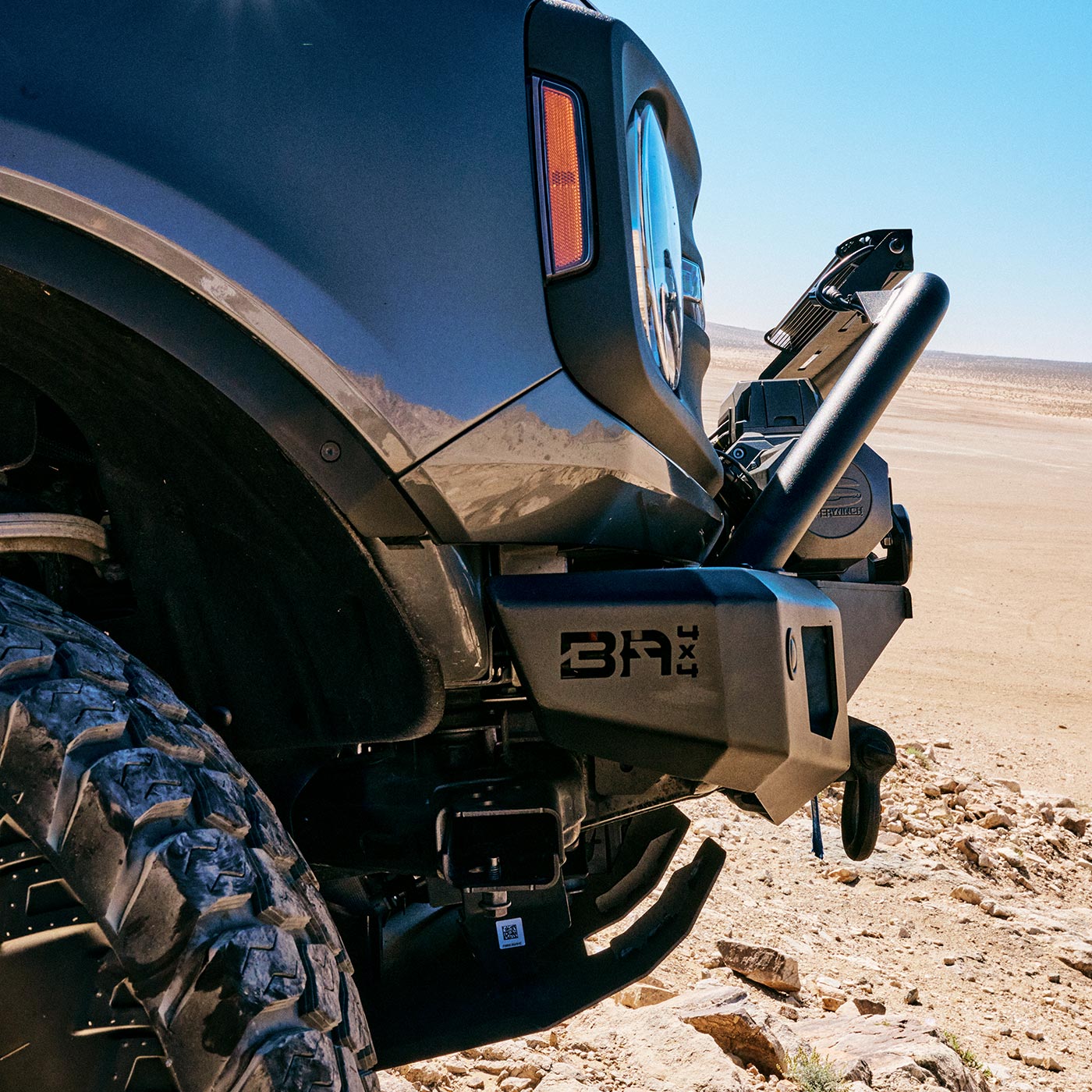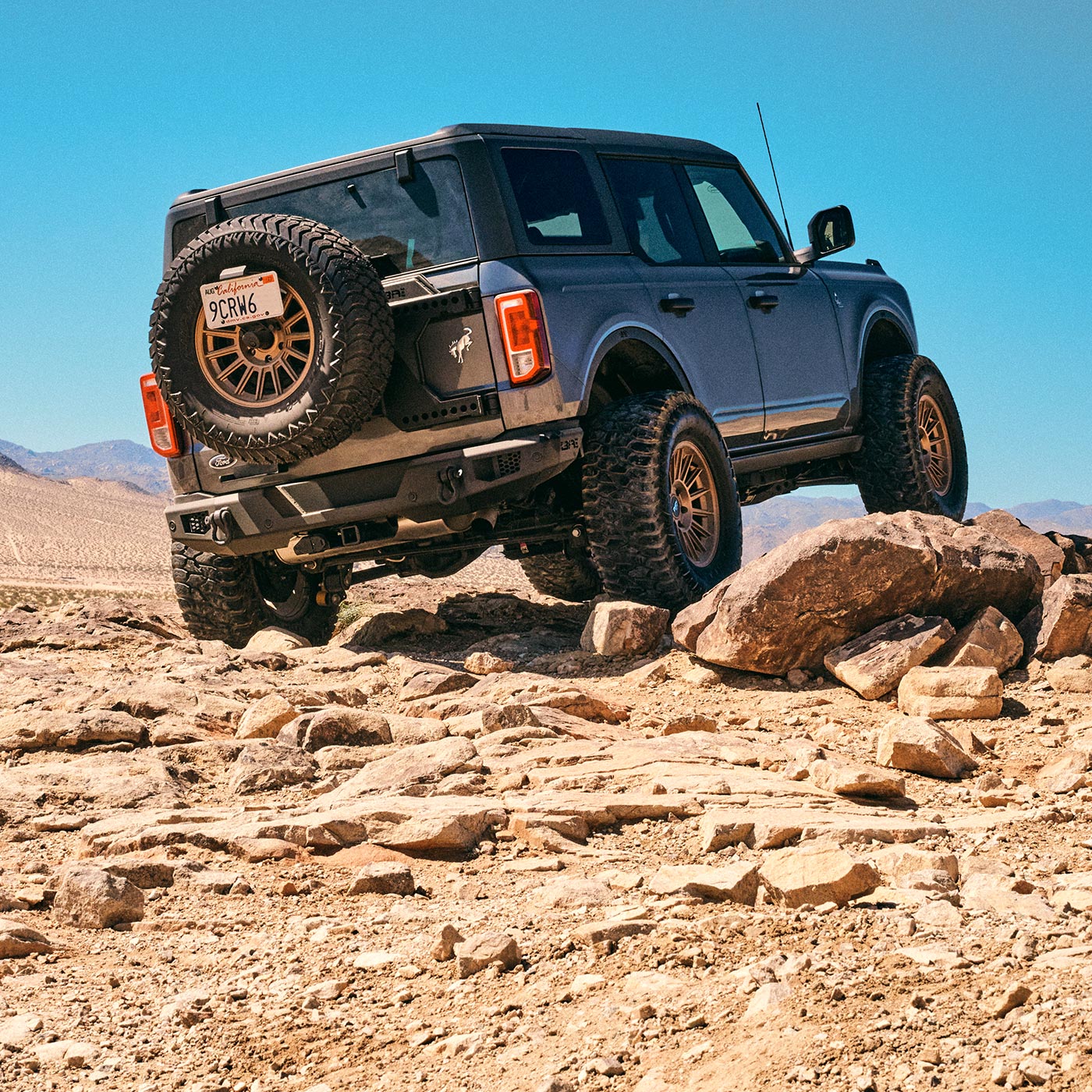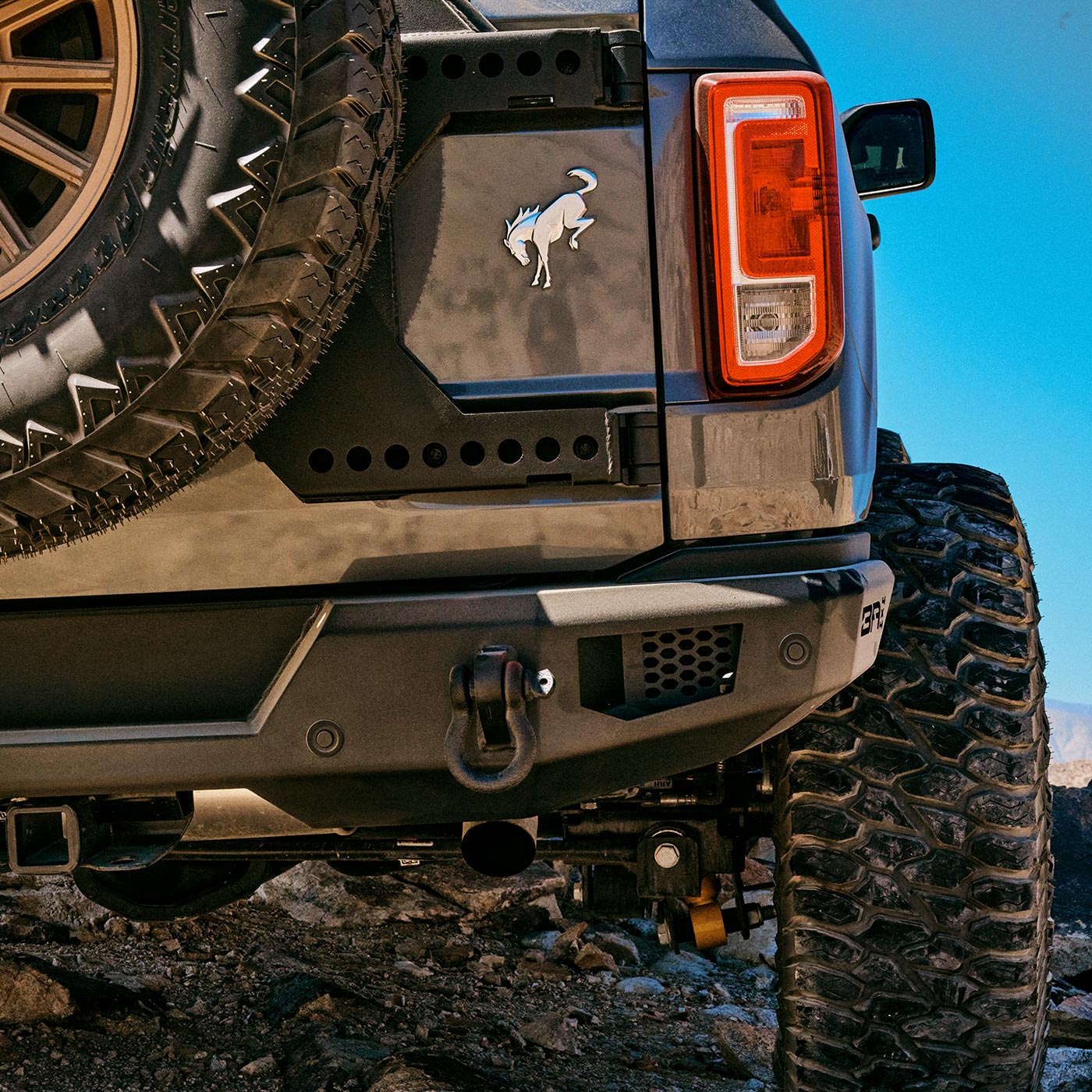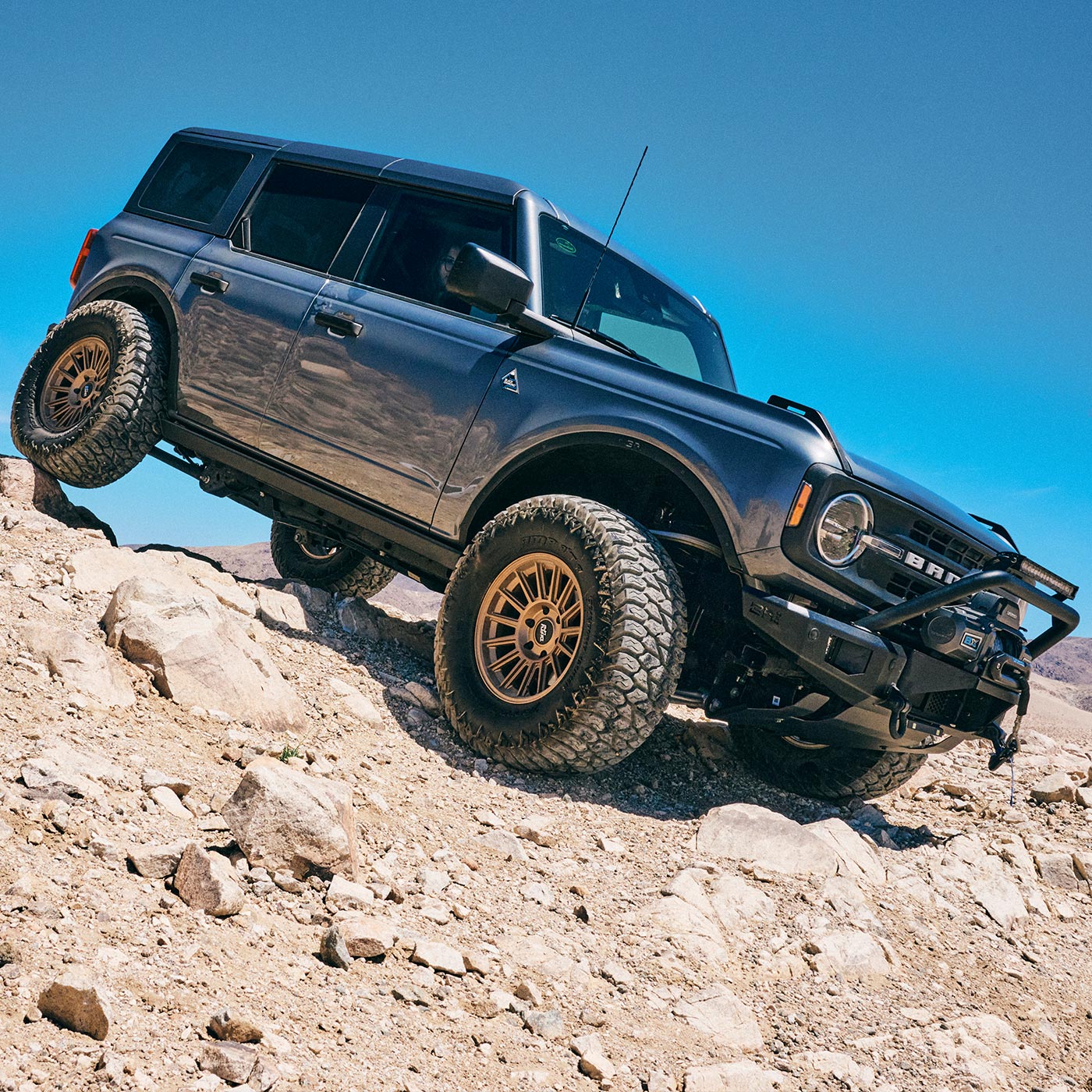 What other products would you like to see?
Let's Connect